17 September 2019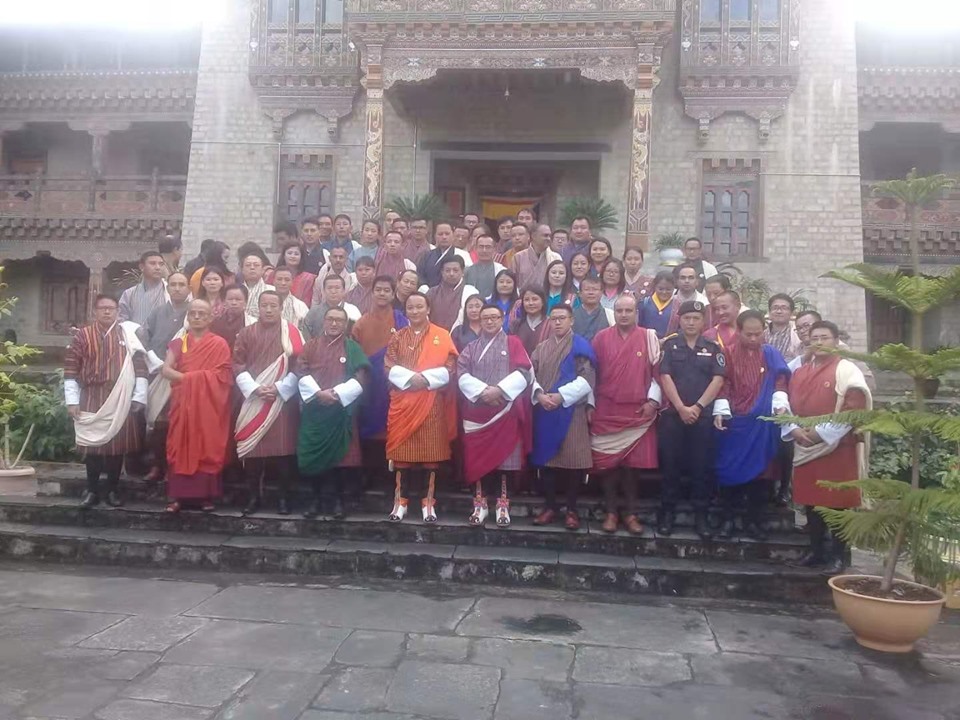 Honourable Finance Minister met with civil servants of Tsirang Dzongkhag today. His Excellecy Lyonpo Namgay Tshering shared the plan and activities of 12 five year plan(FYP), Flagship program and accomplishment of the government pledges. He also shared his concern on the country's debt due to prolong in completion of Hydropower projects.
During the meeting Sector heads and Gups raise the issue of insufficient Travel budget even though the DSA is increase but the budget remain the same like last year, which may hamper the developmental activities and poor quality of works because of lack of monitoring. Lyonpo said that cabinet is working on it. He also clarified that CMI and RAF budgets can be used in activities of any of this budget head, if the budget is not enough.
Dzongkhag Tshogdu Thrizin said that though Tsirang has new hospital but insufficient Doctors, and requested for Medical Specialist and Gyno, which will immediately benefit the people. Lyonpo assure that he will convey to Health Minister.
Meeting was attended by near by gewog Gups, Regional heads, representative from Dratshang and civil servants of Dzongkhag Administration.
Lyonpo and delegates from MoF left to Dagana Dzongkhag.