23 September 2019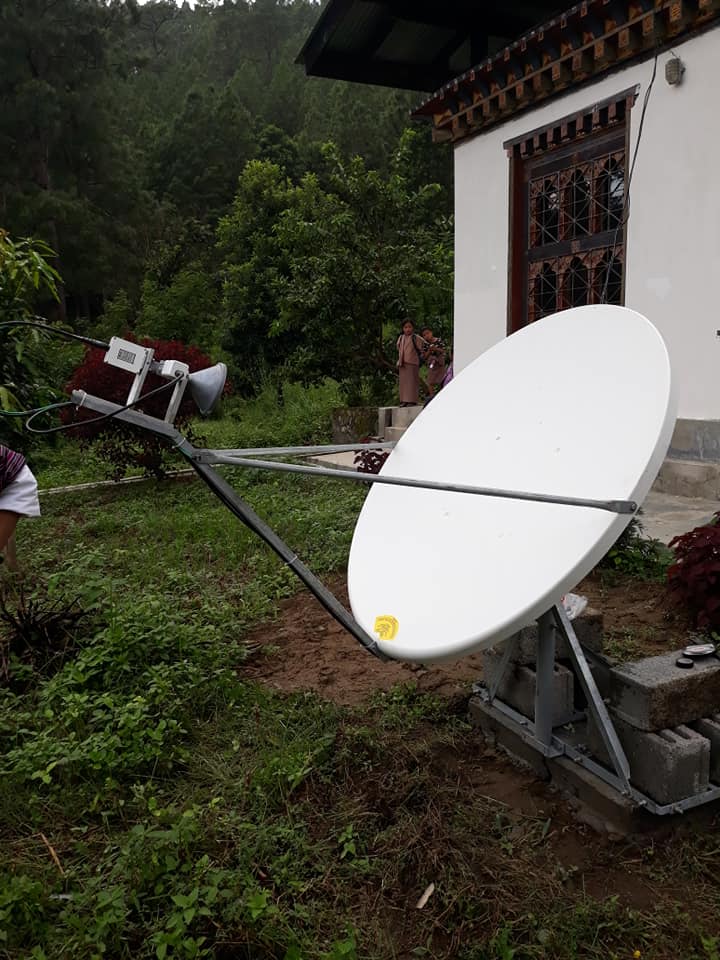 VSAT(very small aperture terminal) installed in four gewogs of Tsirang Dzongkhag with the initiative of DITT(Department of Information Technology and Telecom)in partnership with ADTL of India. According to Mr.Dawa Phuntsho, Engineer from Department explained the usage and benefit of VSAT during disaster to the officials of Local Government. This satellite will help to communicate or transmit the information to the Central government during the major disaster like earthquake when mobile tower is clogged and fiber cable damage. Bring the laptop connect to the satellite and dial to the IP address which is already saved in the application and shared the information of the affected areas or seek any kind of assistance.
Tsirang received five numbers satellite in total, one was installed in the munucipal office and four were in Gewogs. The gewogs which received VSAT are Barshong, Mendrelgang, Tsirangtoed and Sergithang.
VSAT were handed over to Gewog Administration after they were installed and orient the officials on how to use the VSAT application.
VSAT has bandwith of 17mbps download and 1mbps upload. It supports file upload and video conference.
Officials from ADTL has shown the demo to the Gup, Mangmi, Gaydrung and Gewog Administrative Officer.
With the VSAT in place now the Administration do not have to rely on fiber or mobile during Disaster.